Ho'oponopono Integrated Hypnosis
An Online Master Class for Hypnosis Professionals and Practitioners
Developed and Taught by: Donna Bloom, BCH
Hypnosis Reveals, Ho'oponopono Heals
Learn a Gentle, Life Changing, Healing Modality – The Perfect Complement to Hypnosis Sessions
My name is Donna Bloom.  I am a Board Certified Hypnotist on Long Island, NY.  Ho'oponopono is a big part of my practice both personally and professionally.
I learned Ho'oponopono back in 2014.  Within seven days, Ho'oponopono completely changed my life. It was almost magical.  I recited the four healing phrases over and over with pure, positive intention.  Day by day I started to feel better, on many levels.  Then on the seventh day, I knew my dreams were coming true and would be guided along the journey.  This was as a direct results of Cleaning, Erasing and Clearing on all the data and memories from the past and allowing myself to take inspired action.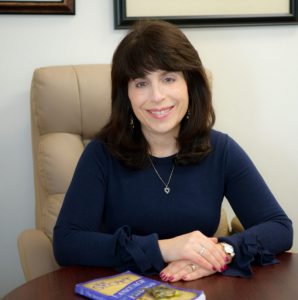 I started teaching basic modern Ho'oponopono to my hypnosis clients.  They too started getting magical results.  One client after the next was sharing wonderful healing stories.  All the clients loved the ease and simplicity of the practice. 
As time went by, I was inspired through Ho'oponopono to use it in hypnosis sessions.  These sessions were loving and gentle. Clients were getting deep and profound insight into their issues, hurts and wounds.
As time went by I was inspired to develop Ho'oponopono Hypnosis which is my personal protocol. It is easy and gentle and most importantly effective.  The program incorporates modern Ho'oponopono into formal hypnosis sessions and uses Ho'oponopono techniques as a coaching forum.
If you would like to get on board and learn my secret protocol for success, register today and join this growing, new community of spiritually based practitioners.
This class is for hypnosis practitioners who want to offer a spiritually-based healing approach to clients.
Wondering about the details of this class? Watch this...
Hypnosis Professionals
Seeking a gentle protocol to help clients heal past wounds, neutralize emotions and live their best lives.
Life Coaches
Desiring to offer spiritually-based coaching strategies to their existing clients.
Healers & Therapists
Wanting to do deep spiritually-based healing work with their clients in a gentle manner. This is not religious in any way, but can beautifully complement a client's existing religious beliefs.
*Please Note: Ho'oponopono Integrated Hypnosis (This Process) does not replace traditional hypnosis sessions or professional psychological therapy or counseling. It is a beautiful way to continue client sessions where there is mutual agreement and client benefit.
Are You a Hypnosis Practitioner Who Wants to Offer Additional Healing Modalities to Clients? I Amaze Clients by Teaching them the Power of Ho'oponopono.
Curious if Ho'oponopono is truly magical? Can Ho'oponopono really help my clients?
Join a growing new community of spiritual hypnotists and practitioners
Ho'oponopono for Hypnotists Class
Ho'oponopono Integrated Hypnosis Class for Practitioners
Your clients deserve the very best.  
Learning modern Ho'oponopono is life changing.
class schedule and Details
WHAT: Ho'oponopono for Hypnotists
WHEN: Wednesday Evenings 7:00 – 8: 30 pm EDT starting August 11 through September 8, 2021.
5 Weekly Group Sessions
WHERE: Online Via Zoom
WHY:    Because your clients will thrive
All classes are recorded for replay.
My work developing Huna Hypnosis was inspired by the work of Dr. Ihaleakala Hew Len, Dr. Joe Vitale and his books Zero Limits and At Zero, and my direct relationship with The Divine.
available from 9:00 am – 6:00 pm EST
Address 4250 Hempstead Turnpike, Suite 9, Bethpage, NY  11714 
Email Donna@WiseMindHypnosis.com
Your Clients Deserve The Very Best
Learning Hypnosis Integrated Ho'oponopono will Super Charge Your Practice!